One+One UX/UI Design & Web Development with live demo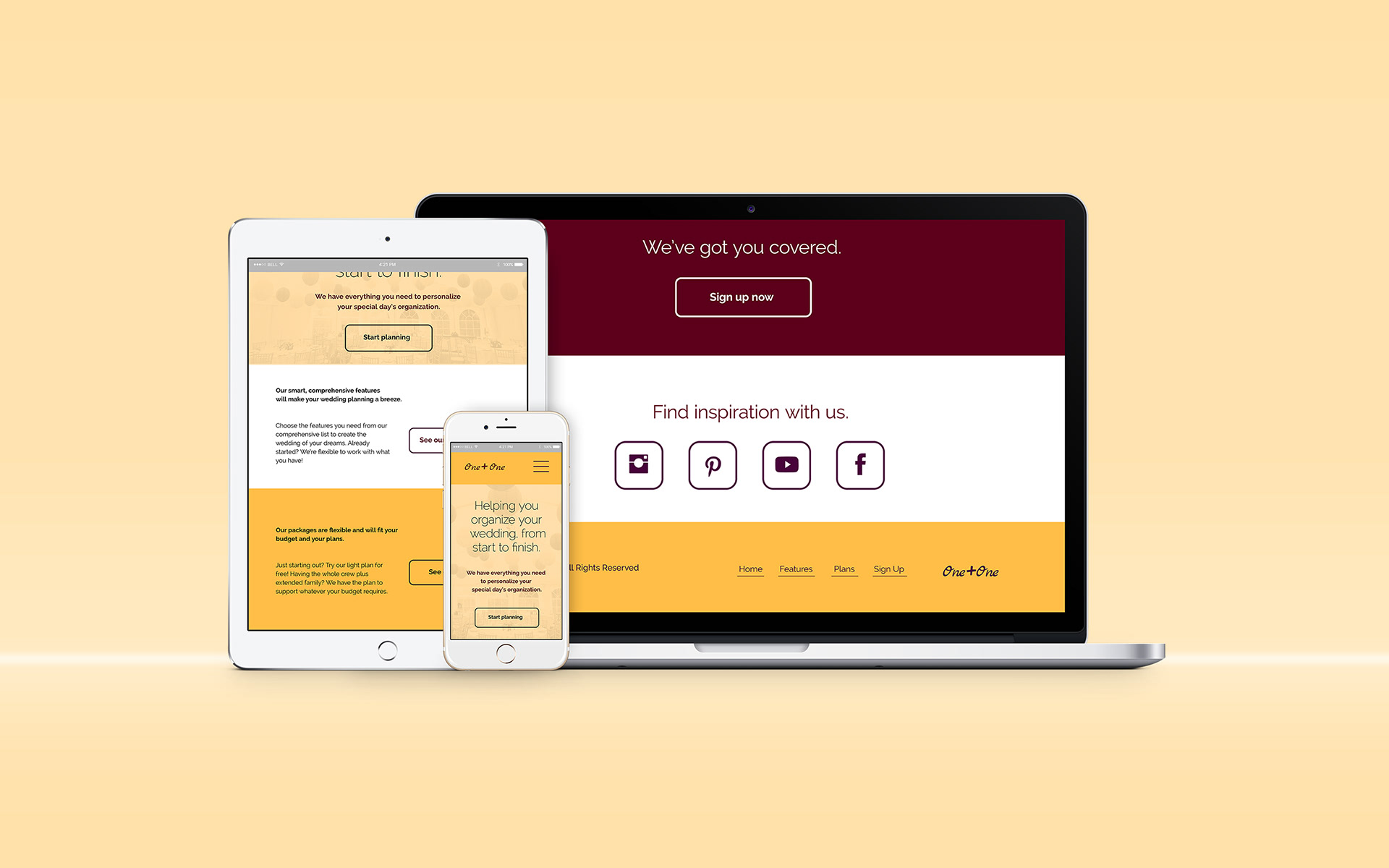 This project combines interaction design and web development skills resulting in a responsive and easy to use software-as-a-service website, which looks great on any device. 

One+One is an online wedding planning assistance software that helps couples and their families/friends organize all of the parts to their wedding. Targeted to weddings large and small, their service is ready to get everyone participating in setting the couple's wedding in the perfect direction, and keeping in on track.